It's difficult to find a fast, safe, and reliable free DNS to use. Many of them are slower than your ISP, and some have major flaws like trackers and malware threats. After several rounds of testing, I have found 18 free DNS servers that provide reliable connections, extra security, customizable filters, and faster speeds. While these free DNS servers provide superior speeds and security, your online activity will still be revealed to your ISP (and any other prying eyes).
The easiest solution is to use a VPN with private DNS servers. VPNs encrypt your traffic (so your ISP and government can't see what you're doing) and hide your location (so websites can't track you). My favorite is NordVPN because of its world-class privacy features. It uses its own private DNS servers, so it's a convenient way to safely change your DNS.
Short on Time? Here Are the Best Public and Free DNS Server Addresses
Google Public DNS — Increases speeds, prevents cybersecurity attacks and supports IPv6 connections.
Cloudflare — Superfast speeds and a high level of privacy, but can't block ads.
OpenDNS — Lets you filter out content and delete your DNS history, but it's difficult to configure.
Comodo Secure — Protects you from malicious websites and blocks ads, but collects data.
FreeDNS — Good for privacy, but no security measures against cyber attacks.
Try NordVPN For FREE! 
The Best Free Public DNS Servers
1. Google Public DNS — Fast, and Prevents DoS Attacks
Primary DNS: 8.8.8.8
Secondary DNS: 8.8.4.4
Pros: Fast speeds and DoS prevention
Cons: Privacy risk
Google Public DNS improves your speed by automatically connecting you to the closest server. It does this through anycast routing, a traffic routing algorithm that increases your speed by mapping a number of global servers together with one IP address. When I used Google Public DNS, my DNS query time improved by 40% (which means that my computer reached the DNS server 40% faster than before).
It checks all code returned from your DNS queries, which prevents Denial-of-Service (DoS) attacks. A DoS attack is when a cybercriminal overwhelms the server with traffic so it goes down and you can't use it anymore. By authenticating DNS data like this, there's no chance of your DNS requests being tampered with.
But there is one downside: since Google owns it, there's always the possibility of your data being recorded and tracked. Its privacy policy states that it only collects temporary logs to identify and alleviate security concerns, which are then deleted after 48 hours. It also states that it won't use your personal data to target you with ads, so I am not too worried about this.
2. Cloudflare — Lightning Fast Speeds That Are Second to None
Primary DNS: 1.1.1.1
Secondary DNS: 1.0.0.1
Pros: Super fast speeds and deleted logs
Cons: No ad blocker
Cloudflare is regarded as the "fastest DNS resolver on Earth." My DNS query time increased by 65% on Cloudflare, which was the highest increase I experienced. The DNS query time measures how long it takes for your DNS queries to be executed, which equates to how long it takes for a web page to load on your browser. It also uses a distributed cache system to store DNS requests on more servers, which improves your speeds.
Your privacy is protected when you use Cloudflare, too. It deletes all logs after 24 hours. The information it keeps temporarily is used to improve performance and prevent bugs. Its privacy policy states that it doesn't your data for targeted ads, and it undergoes independent audits from KPMG to publicly back its privacy commitments.
Unfortunately, Cloudflare can't block ads. However, you can select the content you want to filter or block with a free account.
3. OpenDNS — Complete Control Over Filtered Content
Primary DNS: 208.67.222.222
Secondary DNS: 208.67.220.220
Pros: Filter content and delete DNS records
Cons: Difficult to use
OpenDNS allows you to block adult content for kids and businesses. When I went to its dashboard, I could easily customize my filters and block the websites I wanted. You can choose the filtering level to decide the extent of sites I wanted to block, or you could fully customize them into a whitelist or blacklist. Its FamilyShield DNS servers also impose a blanket ban on all adult websites.
Another benefit is that it gives you the option to delete your DNS data. Deleting DNS data is very handy if you change DNS servers because each DNS server uses a different cache system to store DNS requests. Changing a DNS server will mean that your DNS requests will be pulled from the old cache, not the new one, which can result in bad configuration. Basically, deleting DNS data prevents any bad connections on your DNS server.
Setting up OpenDNS isn't easy, as it's geared towards more experienced internet users. But its website provides easy to follow instructions on setup and installation.
4. Comodo Secure — Easily Blocks Annoying Ads and Harmful Websites
Primary DNS: 8.26.56.26
Secondary DNS: 8.20.247.20
Pros: Protects against malware and fast speeds
Cons: Gathers data
Comodo Secure is a secure public DNS that's excellent for blocking ads, malware, and spyware. When I used Comodo Secure to surf the web, it quickly blocked annoying pop-up ads I previously encountered. Also, Comodo Secure can detect when you're trying to access a domain that's not in use and automatically forward you to the right one. That means no more time is wasted going to websites that aren't operating.
It also provides fast speeds, which makes it great for gaming and streaming. The is due to its extensive server network which lets you select the fastest server that's closest to you. I sometimes experience lag when gaming on with ISP's DNS, but I didn't experience any lag when I switched to Cloudflare.
The only concern is that it records your data for marketing purposes, most notably your IP address. However, providing your name is optional, as no registration is required, so it can't pair your IP with any other contact information.
5. FreeDNS — Small and Reliable Network With Excellent Privacy
Primary DNS: 45.33.97.5
Secondary DNS: 37.235.1.177
Pros: Reliable connections and no-logs policy
Cons: No protection against cyberattacks and malware
FreeDNS only operates in 4 countries (Germany, US, Austria, and Singapore), but its connections are reliable and fast. When I connected to the server nearest me (Austria), it improved my upload times and I didn't have any glitches. For the fastest speeds, it's best to choose the server that's closest to your country.
It doesn't collect any logs, which is great for privacy. Their privacy policy states that your browsing activity and search engine queries will remain private at all times and that none of your data will be provided to unauthorized third parties.
Just be wary that FreeDNS doesn't provide any security measures so you won't be protected against cyberattacks, phishing attempts, or malware. For this, it's best to use a VPN.
6. Quad9 — Protect Yourself From Malicious Websites
Primary DNS: 9.9.9.9
Secondary DNS: 149.112.112.112
Pros: Malware protection and large server network
Cons: Keeps logs
Quad9 provides autuomatically blocks malicious websites to protect you from malware. To ensure a high level of security, Quad9 is compliant with DNSSEC extensions that prevent domain spoofing and other cyberattacks. Basically, DNSSEC ensures that your DNS queries are matched correctly with the domain operator that you're using and that they can't be rerouted by hackers.
Another benefit of Quad9 is that it has a large network, with servers in 88 countries. You don'tneed to worry about a slow connection because you can always find a server close to you. Unlike a lot of other public DNS servers, its server locations don't change as much, meaning you can always get fast and reliable speeds from nearby servers.
You need to be careful, though, as it collects and records its users' logs. However, this is only used to improve performance, which they are transparent about.
7. SafeServe — Quick and Easy to Set Up
Primary DNS: 198.54.117.10
Secondary DNS: 198.54.117.11
Pros: Easy setup and privacy protection
Cons: Lacks security measures
SafeServe is one of the easiest public DNS servers to set up. After following the instructions on its website, I installed it on my computer in under 2 minutes — you don't even need to register an account. The website has specific instructions for each operating system, so there's no guesswork involved in getting started.
It also uses DNS over TLS, which means that third parties (like your ISP) can't see your DNS requests. The requests are covered by Transport Layer Security, which is a cryptographic protocol that protects online communications. With this level of security in place, I feel very safe using SafeServe.
However, SafeServe doesn't provide protection against malware or phishing scams, which leaves you vulnerable.
8. Verisign Public DNS — Stable Connections Without Any Drops
Primary DNS: 64.6.64.6
Secondary DNS: 64.6.65.6
Pros: Reliable connections, strong security, and private
Cons: Not very fast
Verisign Public DNS provides reliable connections, meaning you won't have to put up with random outages. After using Verisign for 2 weeks, I didn't get any connection drops. All of my DNS queries were easily solved.
It's also great for privacy and security too because it never provides your data to advertisers and other third parties. In addition to protecting your personal data, it also protects you from phishing websites and malware by blocking suspicious sites For security, it is able to prevent DoS attacks and cache poisoning, which both put your privacy at risk.
The only downside is that it has pretty average speeds. It was still fast enough to do most online activities during my tests but I don't recommend it for gaming.
9. UncensoredDNS — No Privacy Logs Recorded
Primary DNS: 91.239.100.100
Secondary DNS: 89.233.43.71
Pros: No data logs and censorship, privately owned and operated
Cons: Can't block ads and malicious sites
UncensoredDNS ensures that none of your data gets recorded. I felt safe knowing that my digital footprint could never be uncovered on UncensoredDNS. The only data that's collected is the number of DNS requests you send (but this doesn't include any information about the sites you visit).
Its servers are mainly located in Denmark.  This provides fast speeds for European users but means that it's a little slower for other continents because your traffic has to travel farther to reach the server. It also supports IPv6 connections too, giving users a much wider range of IP addresses to choose from at faster speeds.
Just note that UncensoredDNS doesn't have adequate security features, such as an ad blocker. It can't block malicious websites either, so it's best to use it with a VPN if you're concerned about security and cyber attacks.
10. OpenNic DNS — Use the Internet Without Restriction
Primary DNS: 198.206.14.241
Secondary DNS: 172.98.193.42
Pros: No censorship and easy to set up
Cons: Collects a fair bit of data
OpenNic DNS is a volunteer-run project that focuses on DNS neutrality. This means it doesn't censor any websites, giving you free rein online. I thoroughly searched its settings and couldn't find a way to censor sites, so it's not a good choice if you're looking for a DNS to set up a content filtering system.
Also, it's easy to set up and provides fast speeds, thanks to its global servers. It took me between 2-3 minutes to set up on my laptop, and DNS queries increased by 35%, meaning I could surf the net quicker. However, there were a couple of instances where my DNS requests timed out, which prevented me from accessing those sites.
One thing to be careful of is that it collects some of your data for analytical purposes, such as your IP address.
11. Level3 — Reliable Connections From a Renowned Network Provider
Primary DNS: 209.244.0.3
Secondary DNS: 209.244.0.4
Pros: Large network provider and easy to use
Cons: Slow speeds at times
Level3 is backed by a large network provider named Lumen, which gives it reliable connections. When I used Level3, it quickly resolved all of my DNS queries, and I didn't experience a single connection drop. Everything ran smoothly and I noticed a difference in speeds when using the internet.
It also provides a good user experience and works with all routers, making it versatile and easy to use. When I set it up, it took me just under two minutes and all I had to do was follow instructions on its website.
Where it falls short is that its speeds are a little inconsistent when its premium hardware is undergoing maintenance. Luckily, this doesn't happen often, and when it does, it's resolved quickly.
12. CleanBrowsing — Family-Focused DNS That Blocks Adult Sites
Primary DNS: 185.228.168.9
Secondary DNS: 185.228.169.9
Pros: A large number of content filter options and no logs recorded
Cons: Not ideal for internet freedom
CleanBrowsing is a family-oriented DNS that's designed to block content for your children. When I tested it out, I could choose from 3 services: Security (for blocking malware), Adult (for blocking malware and adult sites), and Family (the Adult service with safe search filters). If you want to create your own rules for filtering and add an extra one for gaming, torrenting, or social media, then you'll need to upgrade to one of its paid plans.
Also, it never records or shares your data with third parties. According to their privacy policy, they'll never share your DNS requests, IP addresses, or browsing history, and even when you go to a blocked page it'll never be redirected to a tracking one. In short, their promise is strong filters, fast DNS, and privacy first.
But if you're after unrestricted internet, then CleanBrowsing isn't a good match because its main focus is on blocking adult sites and implementing content filters.
13. Neustar — Highly Customizable DNS for Families
Primary DNS: 156.154.70.1
Secondary DNS: 156.154.71.1
Pros: Highly customizable filters and fast speeds
Cons: Collect plenty of data
Neustar is another family-oriented DNS that has many customization options. There are two main options: The threat protection protects you against malware, while the family protection blocks both malware and porn sites.
I experienced fast speeds on its servers. Its network consists of over 30 DNS nodes that are spread worldwide. These DNS nodes help reduce latency and DNS query times as they're located within Neustar's top-level DNS servers. This makes Neustar faster.
If you're concerned about privacy, be wary that Neustar collects identifiable parts of your data, such as your IP address, time and date stamps, DNS queries, and other technical information. Even though its privacy policy states that this is gathered to improve its services, the extent of the data collected is questionable.
14. Yandex.DNS — Smooth Operations Without Any Downtime
Primary DNS: 77.88.8.8
Secondary DNS: 77.88.8.1
Pros: Smooth web browsing and adequate security measures
Cons: Privacy risk and location
Yandex.DNS is based in Russia and provides fast speeds for a smooth internet experience. When I used it, I noticed a significant increase in my DNS query times and didn't experience any connection drops. This was because there was no real downtime across its servers, which allows you to browse the web smoothly without any disruptions.
You can also choose between 3 different services (basic, safe, and family) to implement censorship and security measures. The basic service provides fast speeds, while the safe service provides protection against viruses and DoS attacks in addition to the speed. The family service is suited for those that wish to block adult content.
Like a lot of free DNS servers, Yandex.DNS shares some of your data with third parties, meaning it isn't very private. This includes sharing data with its parent company, and since it's based in Russia I'd be concerned because the country has questionable practices around internet privacy and freedoms.
15. DNS Watch — No Data Logs Whatsoever
Primary DNS: 82.200.69.80
Secondary DNS: 84.200.70.40
Pros: No data collection and uncensored internet
Cons: Slow speeds for non-European users
DNS watch doesn't record any of your data, even for analytical purposes. You don't need to provide any of your details, so there's no way for them to gather any identifiable information about you. With this, I feel assured that my data won't be sold to third parties.
It provides uncensored access to the internet as well. Best of all, it can be used on all Mac, Windows, and Linux devices.
But since it only has servers in Germany, your speeds will be a little slower if you live outside of Europe.
16. GreenTeam DNS — Security Is the Number One Focus
Primary DNS: 81.218.119.11
Secondary DNS: 209.88.198.133
Pros: Fast speeds and robust security
Cons: Privacy risk
GreenTeam DNS prioritizes security above all else. It blocks thousands of dangerous websites to protect you from malware and phishing scams. It also blocks adult content and even DoS attacks. Having these safety measures against these online threats protects your sensitive information and keeps scammers away.
Its servers all have different features available, and users can easily customize and control the sites they visit. This is really good for those that want complete internet freedom and those who want to place filters and restrictions on the web.
However, to make the most use of its customization abilities, you'll need to upgrade to a paid plan because the free plan is relatively limited.
17. AdGuard — Block Ads With Ease
Primary DNS: 176.103.130.130
Secondary DNS: 176.103.130.131
Pros: Blocks ads and fast speeds
Cons: Gathers data
If ads really annoy you, then AdGuard will come in handy. It has two services: default and family. Default blocks ads and malware, while family blocks ads, malware, and adult sites. It's easy to set up and isn't overly technical, so you can get started in no time.
AdGuard is pretty fast, too. My DNS query speed was about 10% faster, and while it wasn't as fast as some other DNS servers I noticed a difference when loading websites.
18. Fourth Estate DNS — Zero-Knowledge DNS
Primary DNS: 44.77.165.194
Secondary DNS: 45.32.36.36
Pros: Highly private and secure and no censorship
Cons: Lacks customization features
Fourth Estate DNS is a Zero-Knowledge DNS, which means it provides secure and encrypted connections. By using it, your DNS records will never be hijacked or redirected, and your online activity will never be tracked or recorded. In other words, it'll be impossible for governments, corporations, and ISPs to view your online activity when using Fourth Estate DNS.
Added to this is that it doesn't censor any DNS requests. This is especially handy if you're using the internet in a country with high levels of censorship, like China and Russia, as you'll be able to access censored sites. Fourth Estate DNS is a highly secure DNS that's explicitly designed for journalists and news organizations.
Since it only has servers in the US and Japan, its speeds can be slower for users elsewhere. Also, it lacks customization options, so you can't set up your own content filter.
What Is a DNS Server?
A DNS server is like a phone book that lets you find websites by typing in their domain name instead of a long string of numbers. Computers communicate with numbers, so the web address you type in has to be translated into an IP address before your computer can find it.
Since the DNS server stores a huge number of IP addresses, it translates the domain name into an IP address in a matter of milliseconds. The benefit is that it lets you use the internet without remembering a random string of numbers.
Why You Need to Change Your DNS Server
Changing your DNS server can improve your and speed. It can also help you to bypass censorship and geoblocks.
Speed — You can improve your connection speed by connecting to a DNS server that's close to your location than our ISP's DNS is. The closer the server, the faster your internet will be.
Censorship — Sometimes, your ISP will block a website (like torrent indexes). Changing your DNS server gets around this issue for you. This also works in reverse, in that you can create parental controls to prevent your kids from accessing websites.
Geoblocks — Geographically restricted sites, such as Netflix, can sometimes be unblocked by changing your DNS server (but it isn't as reliable as using a VPN).
Warning: Your ISP can still monitor your online activity if you change your DNS server.
This means your data is always at risk of being exposed without you knowing. If you want to be completely private and secure online,
it's best to
use a VPN like NordVPN
that completely hides your online traffic and protects your connection with military-grade encryption.
How to Change Your DNS Server
Changing Your DNS on Windows
Open your control panel. Go to Network and Sharing Center and click Change Adapter Settings.
Select your connection (such as your WiFi network). Then click properties and select either Internet Protocol Version 4 (TCP/IPv4) or Internet Protocol Version 6 (TCP/IPv6) under the "This connection uses the following items" section (all under the networking tab). Click on properties once you have selected either protocol.
Open your DNS settings. Select the DNS tab and make a note of any IP addresses listed before removing them. Click "OK."
Enter IP addresses. Replace those IP addresses with the IP addresses of the public DNS server you want to use. For example, input 8.8.8.8 and 8.8.4.4 for Google Public DNS.
Test your settings. Make sure it all works fine and enjoy!
On macOS
Open your network settings. This is found under the system preferences.
Select your connection. For WiFi, select WiFi and then click "advanced," and select "Built-in Ethernet" and then "advanced" for Ethernet connection. If you encounter the lock symbol, then enter your password to authenticate.
Select the DNS tab. Click the "+" button and enter the IP addresses of your public DNS server. Then click "OK" and apply.
Test your settings. Make sure you can connect properly and enjoy!
On iOS
Open your settings. Select WiFi, tap the ⓘ icon (next to your WiFi network), scroll down to find the DNS section, and tap "configure DNS."
Enter your IP address. Tap "manual" and add the IP addresses of the DNS server you want. To revert back to your original DNS, select "automatic."
Test it out. Ensure it works correctly and enjoy!
On Android (9 and above only)
Go to your settings. Open "network settings," then click "advanced" and then "private DNS."
Enter DNS hostname. Select "private DNS hostname" and enter the hostname of your DNS, such as dns.google
Test your connection. Click "save" and then see if your connection works.
Please note that you can't change DNS servers on older Android systems.
On PlayStation
Go to your settings. Select "Network" and then "Configure internet connection." Next, choose between WiFi and cable.
Prepare your DNS. Select the "custom" option. Keep your IP address option as "automatic," and choose "do not specify" in DHCP. Then, select "Manual mode" under "DNS settings."
Customize your DNS. Enter your primary and secondary DNS addresses where you need to. Then, leave MTU as "automatic" and proxy server to "not use."
Test your connection. Restart your PlayStation to implement settings. Enjoy!
On Xbox
Open your settings. Select "all settings," go to "network," and click "network configuration." Click "advanced settings" before selecting "DNS settings" and then "manual mode."
Enter DNS addresses. Input your primary and secondary DNS addresses where required.
Test it. Access "detailed network statistic" to see if your connection is up and running. Restart your Xbox to implement settings.
On Nintendo Switch
Open your settings. Click on the nut symbol, select "internet," and then "internet settings." Choose between WiFi or cable.
Enter DNS addresses. Go to "modify settings," select "DNS configuration," and then select "manual mode." Enter both your primary and secondary IP addresses.
Test it out. Click save and restart your console.
VPN vs Free Public DNS — Which is Better?
A VPN is better than a free DNS server because it does everything a DNS server does and adds an extra layer of privacy and security. Free DNS servers aren't always reliable. They leak, and often go down. A VPN provides DNS leak protection and prevents your data from being recorded and shared, whereas a free public DNS can't.
A DNS leak lets your ISP find out everything you do online. They can then sell your data to advertisers and corporations, who often use it for financial gain. This results in more targeted ads and your information being used for criminal activities, such as phishing attempts. A VPN will protect you from this threat, while a public DNS server can't.
VPNs also encrypt your traffic, which makes your activity totally anonymous and protects you from hackers and trackers. Free DNS servers don't have this kind of protection, so they're not as safe to use.
Try NordVPN For Free!
Best VPN Alternatives to Changing Your DNS
1. NordVPN — Stay Private and Anonymous with Private DNS Servers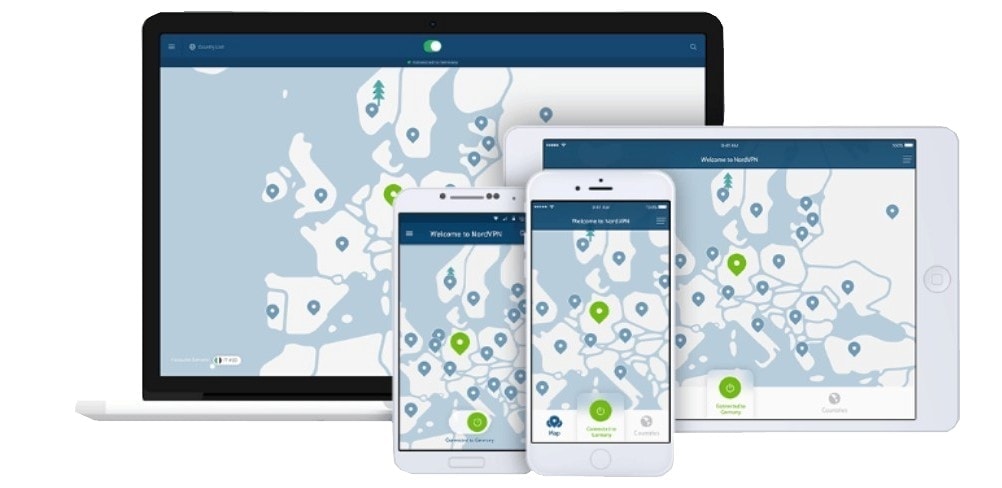 Lightning-fast speeds that provide fast DNS requests
No-logs policy and DNS leak protection ensures anonymity on DNS servers
AES-256 bit encryption and kill switch protect you from online threats
6 simultaneous device connections
30-day money-back guarantee
Works with: Netflix, Disney+, HBO Max, Hulu, BBC iPlayer, Vudu, and more
Compatible with: Windows, Mac, iOS, Android, Linux, routers, Apple TV, and more
NordVPN February 2021 Deal: Get NordVPN's 2 year-plan at 68% off! Plus you'll be entered in a lucky draw to win either 1, 12, or 24 additional months completely free!
NordVPN's strict no-logs policy and DNS leak protection protect your privacy. These features ensure that none of your data is recorded or shared with third parties, and your online activity is never visible to outsiders. I tested NordVPN's US and UK servers for any DNS leaks on ipleaks.net, and none were detected.
Its AES-256 bit encryption, kill switch, and CyberSec features give you top-level security. AES-256 bit encryption is the strongest globally and is used by the NSA to protect sensitive information. A kill switch cuts off your internet connection when your VPN connection suddenly drops, while CyberSec actively blocks ads, malware, and malicious websites. Knowing that I'm well protected against hackers and malware makes me feel safe.
This VPN provides fast speeds too. From testing 5 different US servers, my download speeds got up to 48.4 Mbps, which is fast for a VPN. Even though I got slower speeds on its UK servers, my DNS queries were still processed quicker. Most VPNs are known for decreasing speeds, but not NordVPN.
I was pretty disappointed when I realized that NordVPN doesn't accept PayPal in my country. However, I was rather pleased that other payment options like credit cards and even cryptocurrencies were accepted.
If you love saving money like me, you'll be pleased to know you can get 68% off your total subscription. You can even test it out for free with its 30 day money-back guarantee. I decided to see if this policy was legit, so I reached out to cancel my guarantee on day 24. The live chat representative asked me a couple of questions and then issued my refund. I got my money back in 3 days.
Get NordVPN Now!
2. ExpressVPN — Blazing Fast Speeds That Make Surfing Smooth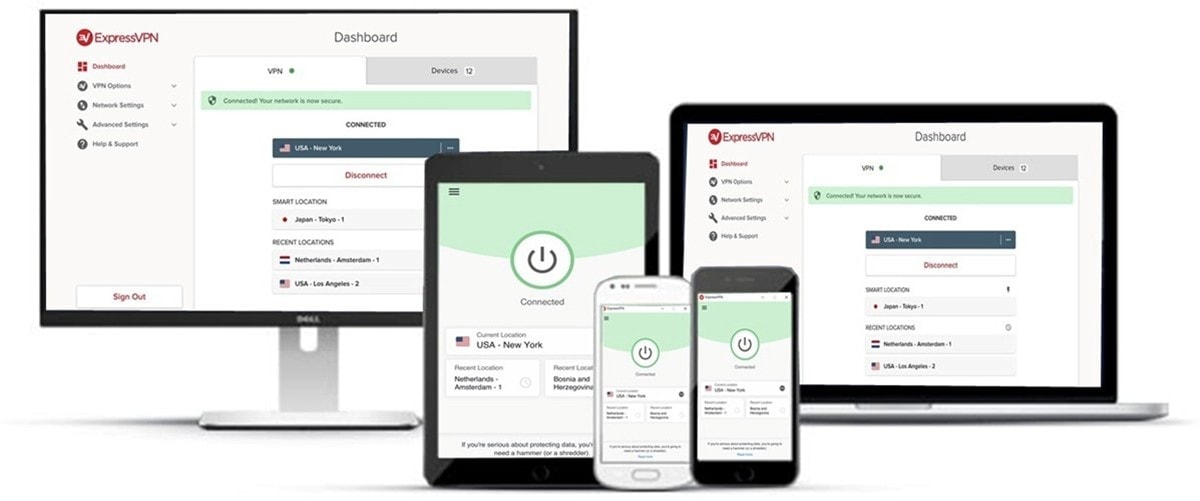 Superfast speeds that make internet use efficient
Hides your IP address and never records any logs
Excellent security features including AES-256 bit encryption and a kill switch
5 simultaneous device connections
30-day money-back guarantee
Works with: Netflix, Disney+, HBO Max, Hulu, BBC iPlayer, Vudu, and more
Compatible with: Windows, Mac, iOS, Android, Linux, routers, Apple TV, and more
ExpressVPN's lightning-fast speeds mean you can game, torrent, and even stream in HD. When I tested 4 of its US servers, my DNS queries were processed faster than with my ISP. Without ExpressVPN, these requests were much slower on public DNS servers in the US, so I was very surprised. If you're using a public DNS server that slows down speeds, then ExpressVPN will come in handy.
Protecting your privacy is easy with ExpressVPN. Along with its strict no-logs policy, ExpressVPN hides your IP address from third parties. The no-logs policy ensures that your digital footprint won't be left anywhere online, so no one can trace your online activity. Also, there's no way for anyone to know your identity or location if your IP address is hidden. Knowing that I can browse the web anonymously on ExpressVPN is great.
It also has excellent security features, such as a private and encrypted DNS on every server and a kill switch. Its private DNS features include AES-256 bit encryption, the strongest encryption level, which prevents DNS blocking, filtering, and hijacking. Also, its kill switch called "network lock" protects you when your connection fails. Having this level of DNS protection is great on public DNS servers.
The main downside of ExpressVPN is that it's pretty expensive. But you can save a lot of money when you take advantage of its 49% discount.
You can even try it out for free temporarily with its 30 day-money back guarantee. I tried canceling my policy on day 27 to see if it actually works. After ExpressVPN asked me a couple of questions, they proceeded with my request, and my money was refunded in 4 business days.
Get ExpressVPN Now!
3. Surfshark — Protects You Against Ads, Malware, and Phishing Attempts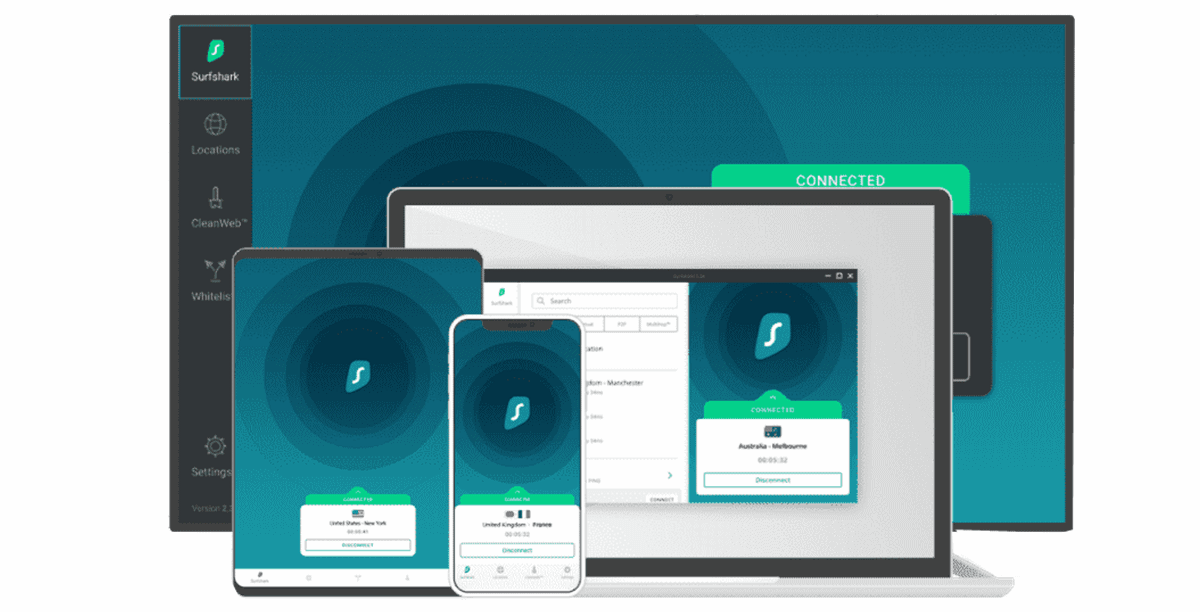 CleanWeb blocks malware and phishing attempts on DNS servers
DNS leak protection and a no-logs policy keeps you private
Robust security features, such as military-grade encryption and a kill switch
Unlimited simultaneous device connections
30-day money-back guarantee
Works with: Netflix, BBC iPlayer, Hulu, HBO Go, Showtime, and more
Compatible with Mac, Windows, Linux, Android, iOS, Roku, and more
Surfshark's CleanWeb feature keeps you safe from malware and phishing attempts and blocks annoying ads. Its databases contain over a million dangerous websites that are either malware-infected or phishing scams. This list gets continuously updated too. This makes me feel safe from scammers and other online threats that public DNS servers can't usually detect.
For privacy, it has DNS leak protection and a strict no-logs policy. Your online activity won't ever be tracked and recorded, and there's no chance of your DNS requests getting accidentally leaked. I tested Surfshark's US and UK servers for any IP leaks, and every server connection was always secure.
This VPN also uses military-grade AES 256-bit encryption and an automatic kill-switch to provide extra security. Military-grade encryption means hackers can't uncover your DNS requests, so your data is always safe from online threats. A kill switch acts as your last line of defense when your VPN connection is suddenly terminated.
Where Surfshark falls short is its small server count, which could lead to an overcrowded or faulty server. However, every server I tested worked and produced fast speeds.
I'm big on saving money whenever I can and Surfshark has regular deals where you can save 81% on your subscription. You can even try it for free with its 30 day money-back guarantee, so you can use it temporarily if you aren't ready to commit. I tried canceling my subscription after 23 days by contacting customer support. The representative asked me one question, and I got my money back in 6 days.
Get Surfshark Now!
FAQs on Public DNS and VPNs
Can public DNS servers track you?
Yes, most public DNS servers track you. While some don't record your activity, your online activity is still visible to them and your ISP. Your ISP can then sell your logs and browsing history to unauthorized third parties like advertisers, governments, and corporations, who can then target you with ads or conduct surveillance. While public DNS servers have other benefits and protective measures, this is not one of them.
How can I find out which DNS server I'm using?
You can find the DNS server you're using by going to your device settings. Generally speaking, there will be a section on DNS settings under your network settings. From there, you can find the DNS addresses and names of the DNS server you're using.
How do I change DNS servers?
You'll need to go to your device setting to change DNS servers. Each device is different, but you can generally change DNS servers under network settings. From there, you'll need to manually configure your DNS addresses by entering the primary and secondary addresses of the DNS. Then, it's best to restart your device and test your connection to see if it works.
Which public DNS servers are best for gaming?
The best public DNS servers for gaming are Cloudflare, Comodo Secure, Google Public DNS, and Quad9. When looking for a public DNS server that's good for gaming, select one capable of providing fast speeds. A fast DNS server will have server locations that are spread worldwide, so you can connect to a nearby server to improve your gaming experience.
What's the fastest public DNS server?
While there isn't a public DNS server that's faster than all, the fastest ones are Google Public DNS, Cloudflare, Quad9, and Neustar. Since these DNS servers have a widespread global server network, they'll connect you to a DNS server close to you, which increases speeds. Your speeds are increased because your DNS queries don't have to travel as far.
The main benefit of a fast DNS server is that your DNS requests are resolved quicker, which uploads websites faster.
Where are DNS servers located?
Where your DNS server is located depends on the DNS server you're using. The DNS servers on my list are located worldwide, which tends to improve connection speeds and reliability. DNS servers tend to have servers in a large number of countries, not just their origin.
How can I test a DNS service?
You can test a DNS service by using the nslookup command line. On Windows, you can do this by opening the Windows Command Prompt and typing NSLOOKUP. From there, you'll need to enter your DNS record type and the domain name. If you're a Mac user, you can do this by opening the Terminal app, which is under applications. Once Terminal is opened, you just type nslookup and the domain name to test.
If you want to see if your connection works, then try restarting your device after you've entered the DNS addresses.
Try NordVPN For FREE Now!
Find the Right DNS Server Now!
A public DNS server offers many benefits, such as faster speeds, better security, content filters, and bypassing censorship and geoblocks. They are all different in their strengths and weaknesses, so it's best to look at them closely and select the right one for your needs. However, they don't provide protection against DNS leaks, so your online privacy is still at risk.
The best way to protect yourself is to use a VPN with private DNS servers. A VPN masks your IP address and never records any logs, meaning your ISP can never see what you're doing online. I recommend NordVPN because its privacy and security features will protect you and it operates private DNS on each server. You can even take advantage of its 30-day money-back guarantee too, so you can try it without risk.
To summarize, the best VPNs changing your DNS are…
Provider
Our Score
NordVPN

NordVPN

9.8

/10



ExpressVPN

ExpressVPN

9.8

/10



Surfshark

Surfshark

9.6

/10



{"@context": "https://schema.org/","@type": "HowTo","name": "Changing Your DNS on Windows","step": [{"@type": "HowToStep","text": "Open your control panel. Go to Network and Sharing Center and click Change Adapter Settings.","name": "Open your control panel.","url": "https://www.vpnmentor.com/blog/best-free-and-public-dns-servers/#_step_0"},{"@type": "HowToStep","text": "Select your connection (such as your WiFi network). Then click properties and select either Internet Protocol Version 4 (TCP/IPv4) or Internet Protocol Version 6 (TCP/IPv6) under the u201cThis connection uses the following itemsu201d section (all under the networking tab). Click on properties once you have selected either protocol.","name": "Select your connection.","url": "https://www.vpnmentor.com/blog/best-free-and-public-dns-servers/#_step_1"},{"@type": "HowToStep","text": "Open your DNS settings. Select the DNS tab and make a note of any IP addresses listed before removing them. Click u201cOK.u201d","name": "Open your DNS settings.","url": "https://www.vpnmentor.com/blog/best-free-and-public-dns-servers/#_step_2"},{"@type": "HowToStep","text": "Enter IP addresses. Replace those IP addresses with the IP addresses of the public DNS server you want to use. For example, input 8.8.8.8 and 8.8.4.4 for Google Public DNS.","name": "Enter IP addresses.","url": "https://www.vpnmentor.com/blog/best-free-and-public-dns-servers/#_step_3"},{"@type": "HowToStep","text": "Test your settings. Make sure it all works fine and enjoy!","name": "Test your settings.","url": "https://www.vpnmentor.com/blog/best-free-and-public-dns-servers/#_step_4″}],"tool": [{"@type": "HowToTool","name": "dns"},{"@type": "HowToTool","name": "windows"}],"totalTime": "PT5M"}{"@context":"https://schema.org/","@type":"FAQPage","mainEntity":[{"@type":"Question","name": "ud83dude0e Can public DNS servers track you?","acceptedAnswer":{"@type":"Answer","text": "u0026lt;strongu0026gt;Yes, most public DNS servers track youu0026lt;/strongu0026gt;. While some donu2019t record your activity, your online activity is still visible to them and your ISP. Your ISP can then sell your logs and browsing history to unauthorized third parties like advertisers, governments, and corporations, who can then target you with ads or conduct surveillance. While u0026lt;a href=u0026quot;#Whyyoumightu0026quot;u0026gt;public DNS servers have other benefits and protective measuresu0026lt;/au0026gt;, this is not one of them."}},{"@type":"Question","name": "ud83eudd13 How can I find out which DNS server Iu2019m using?","acceptedAnswer":{"@type":"Answer","text": "u0026lt;strongu0026gt;You can find the DNS server youu2019re using by going to your device settingsu0026lt;/strongu0026gt;. Generally speaking, there will be a section on DNS settings u0026lt;a href=u0026quot;#Howtochangeu0026quot;u0026gt;under your network settingsu0026lt;/au0026gt;. From there, you can find the DNS addresses and names of the DNS server youu2019re using."}},{"@type":"Question","name": "ud83dude05 How do I change DNS servers?","acceptedAnswer":{"@type":"Answer","text": "u0026lt;strongu0026gt;Youu2019ll need to go to your device setting to change DNS serversu0026lt;/strongu0026gt;. Each device is different, but you can generally change DNS servers under network settings. From there, youu2019ll need to manually configure your DNS addresses u0026lt;a href=u0026quot;#Howtochangeu0026quot;u0026gt;by entering the primary and secondary addresses of the DNSu0026lt;/au0026gt;. Then, itu2019s best to restart your device and test your connection to see if it works."}},{"@type":"Question","name": "ud83dude43 Which public DNS servers are best for gaming?","acceptedAnswer":{"@type":"Answer","text": "u0026lt;strongu0026gt;The best public DNS servers for gaming are Cloudflare, Comodo Secure, Google Public DNS, and Quad9u0026lt;/strongu0026gt;. When looking for a public DNS server thatu2019s good for gaming, select one capable of providing fast speeds. A fast DNS server will have server locations that are spread worldwide, so you can u0026lt;a href=u0026quot;#TheBestFreeu0026quot;u0026gt;connect to a nearby server to improve your gaming experienceu0026lt;/au0026gt;."}},{"@type":"Question","name": "ud83dude0d Whatu2019s the fastest public DNS server?","acceptedAnswer":{"@type":"Answer","text": "u0026lt;strongu0026gt;While there isnu2019t a public DNS server thatu2019s faster than all, the fastest ones are Google Public DNS, Cloudflare, Quad9, and Neustaru0026lt;/strongu0026gt;. Since these DNS servers have a widespread global server network, theyu2019ll connect you to a DNS server close to you, which increases speeds. Your speeds are increased because your DNS queries donu2019t have to travel as far. u0026lt;a href=u0026quot;#Whyyoumightu0026quot;u0026gt;The main benefit of a fast DNS serveru0026lt;/au0026gt; is that your DNS requests are resolved quicker, which uploads websites faster."}},{"@type":"Question","name": "ud83eudd29 Where are DNS servers located?","acceptedAnswer":{"@type":"Answer","text": "u0026lt;strongu0026gt;Where your DNS server is located depends on the DNS server youu2019re usingu0026lt;/strongu0026gt;. The DNS servers on my list are located worldwide, which tends to improve connection speeds and reliability. u0026lt;a href=u0026quot;#TheBestFreeu0026quot;u0026gt;DNS servers tend to have servers in a large number of countriesu0026lt;/au0026gt;, not just their origin."}},{"@type":"Question","name": "ud83eudd13 How can I test a DNS service?","acceptedAnswer":{"@type":"Answer","text": "u0026lt;strongu0026gt;You can test a DNS service by using the nslookup command lineu0026lt;/strongu0026gt;. On Windows, you can do this by opening the Windows Command Prompt and typing NSLOOKUP. From there, youu2019ll need to enter your DNS record type and the domain name. If youu2019re a Mac user, you can do this by opening the Terminal app, which is under applications. Once Terminal is opened, you just type nslookup and the domain name to test. u0026lt;a href=u0026quot;#Howtochangeu0026quot;u0026gt;If you want to see if your connection worksu0026lt;/au0026gt;, then try restarting your device after youu2019ve entered the DNS addresses."}}]}
Original source: https://www.vpnmentor.com/blog/best-free-and-public-dns-servers/